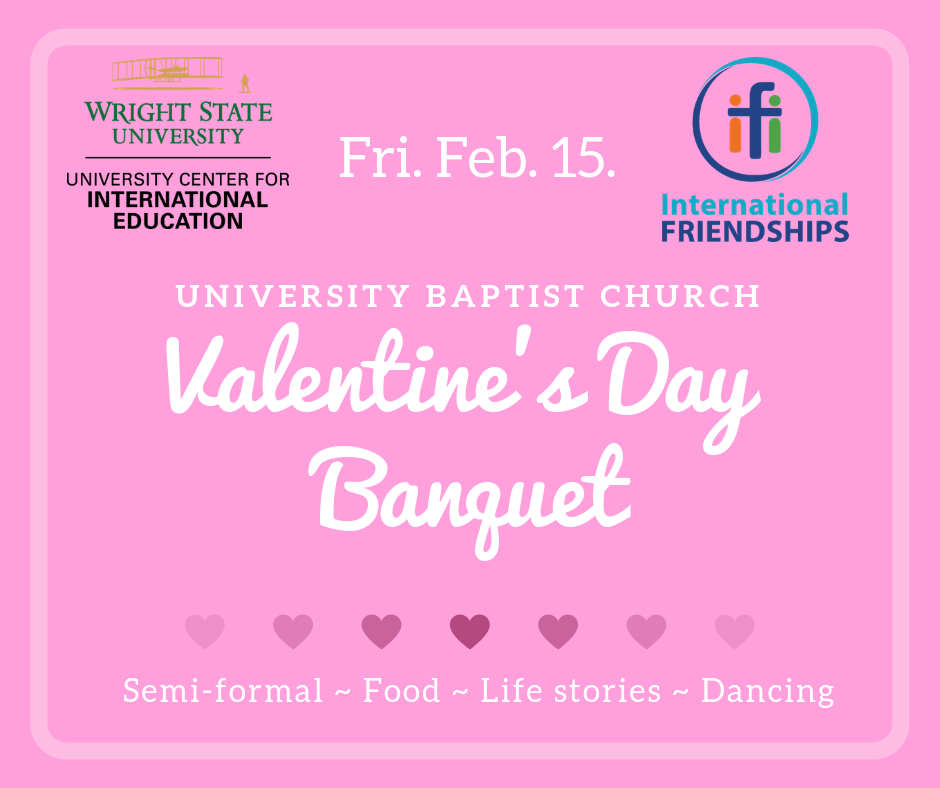 Date/Time
15 Feb 2019
10:30 pm - 2:00 am
Location
University Baptist Church, 2223 Hanes Rd, Dayton, Ohio
This is your excuse to dress up and join us for a semi-formal international banquet. There will be Valentine's Day-themed games, delicious food, marriage stories & insight shared from an older couple, as well as dancing at the end!
Feel free to dress up, yet please keep it modest out of respect for each other and for different cultures.
Rides will be available from 5:30pm from UD and Wright State.